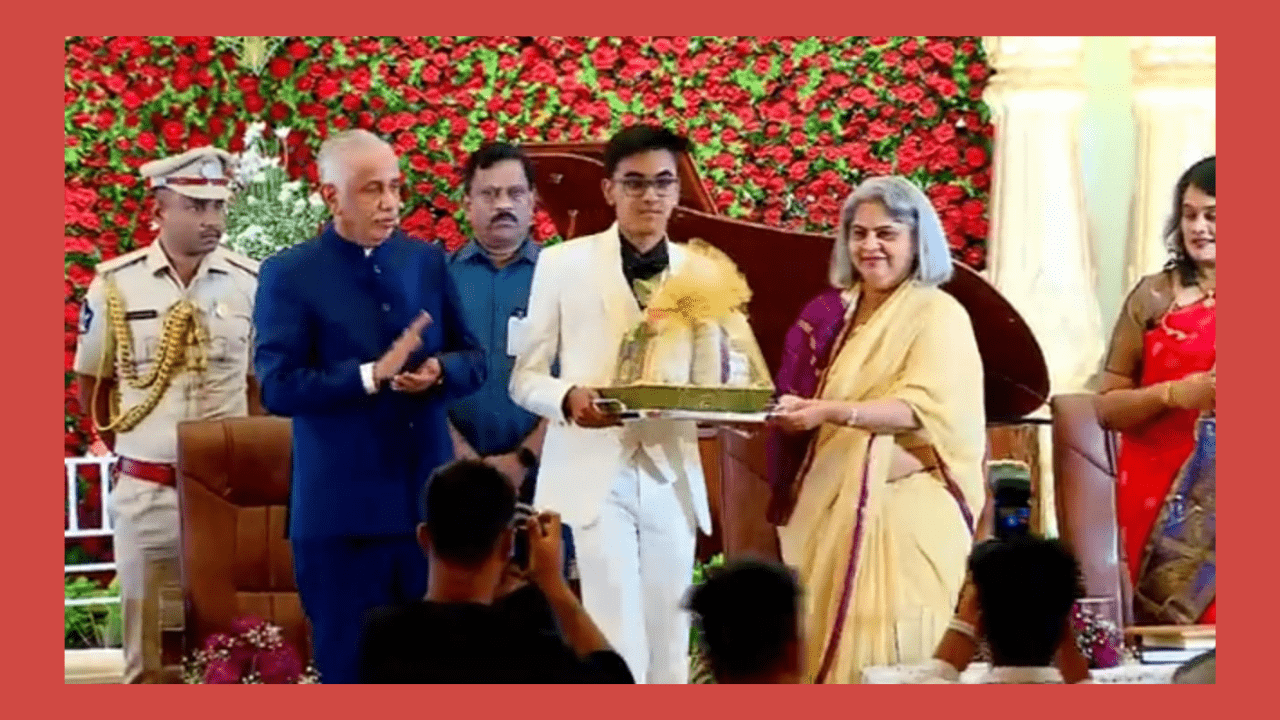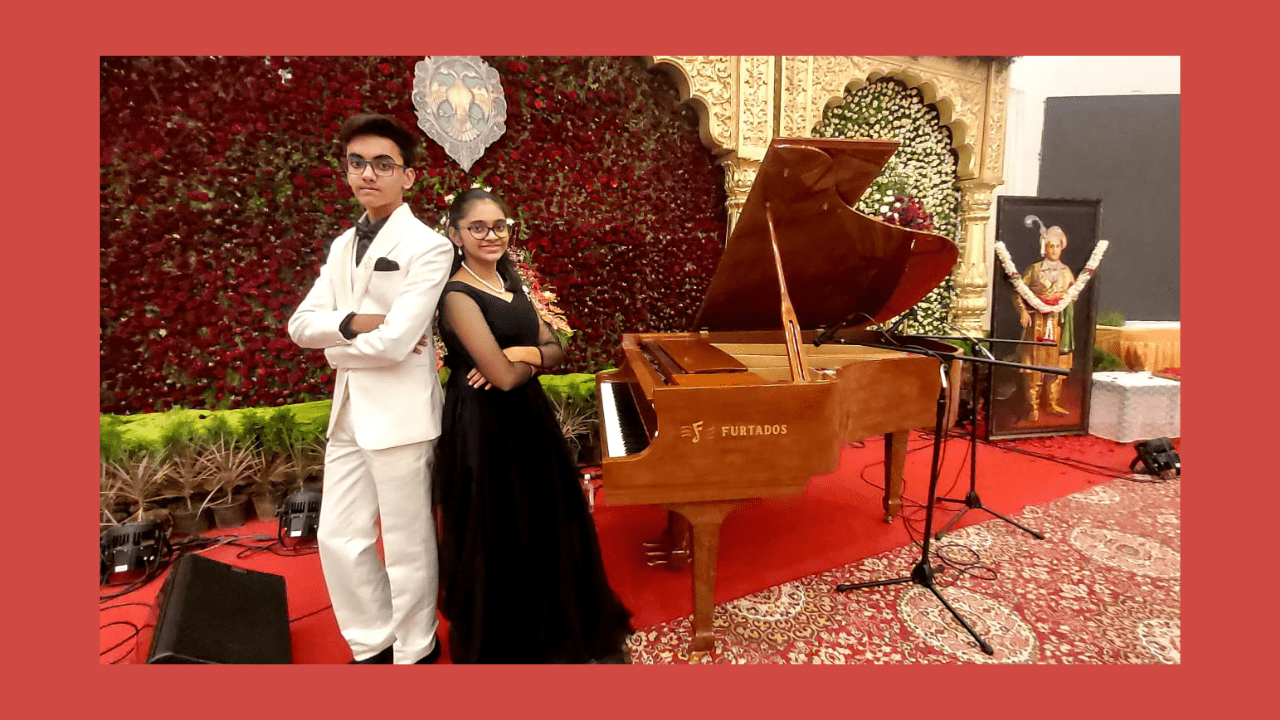 Musical Concert
A Western Musical Concert was conducted to commemorate the 104th birth anniversary of His Highness Maharaja Shri. Jayachamaraja Wadiyar on 18 July 2023.

Our student, Syed Fateen Ahmed was given the honor of paying a grand musical tribute along with his sister Falisha Anum to Maharaja's patronage of Western Classical Music at White Petals, Palace Grounds, Bangalore in the august presence of His Highness daughters Maharajakumari Smt.Kamakshi Devi Wadiyar Avaru and Maharajakumari Smt.Indrakshi Devi Avaru, presided over as Chief guest by Shri S. Abdul Nazeer – Governor of Andhra Pradesh and former Chief Justice of Supreme Court.

We are delighted and proud to announce that the two very talented rising stars, Syed Fateen Ahmed and Falisha Anum are students of Samved School studying in Grade 10 and 8 respectively.

An evening of Western Classical with an encore of His Highness Shri. Jayachamaraja Wadiyar's composition made this day extra special.