The Founder
Mrs. Ambuja Venkataram
Mrs. Ambuja Venkataraman was born and raised in a joint family in Nellore, Andhra Pradesh. She was the third among five siblings. Her father, a lawyer, moved his family to Bangalore in the early 1940's, where she completed her education. She was an individual who was modern in her outlook and much ahead of her times, entering areas which were uncommon for women. Her career started with Tata Airlines (now Air India) as an Air Hostess. She later went on to act in the South Indian stage and films, married an engineer Mr. T.R. Venkataraman from Madras, before embarking on her true vocation in life, which was education.

This institution was started with the intention of providing quality education to people from all backgrounds because she grew up at a time when it was available only for the privileged. Mrs. Venkataraman envisioned how education could bring a change in the lives of people. With this aim, she started a kindergarten and primary school in Jayanagar 8 Block. She had to encounter enormous hurdles and obstacles to make her dream a reality. Her passion, zeal and enthusiasm enabled her to pursue her ambition of providing quality education.

Her compassion for the deserving and the needy people in the society was never overlooked. The school always had seats reserved for the disadvantaged students, much before the inception of the Right to Education, by the Government of India.

Her initial vision has now shaped into what the school is today which is listed under one of the good schools in South Bangalore – an educational institution which delivers quality education to over a 1000 children at our schools near JP nagar.

Mrs. Venkataraman was also an animal lover and could not tolerate cruelty in any manner towards them. She was an active member of the SPCA in Bangalore for several years, working actively against cruelty to animals.

Mrs. Venkataraman has two daughters Mrs. Ameetha Chari and Mrs. Jayanthi Mehta, who are both in the field of education. Her older daughter took over the running of the school after her death in 1984.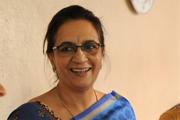 Director/Secretary
Sandhya Siddharth
Mrs. Sandhya Siddharth became the Director/Secretary of the school in 1993. Sandhya has a Post Graduate Diploma in Mass Communication – Indian Institute of Mass Communication, New Delhi, a B.A in Public Relations, Madras University, Certificate in Education Leadership from Centre for Education Management & Development, New Delhi, Early Childhood Education from Sri Aurobindo Society, Pondicherry. She was also the Founder / Member of Gurukul School, Bangalore, The Auromira School managed by Sri. Aurobindo Society, Bangalore, Board of Member of Grameena Koota Bank, Bangalore.

She is passionate about incorporating new trends, methods and teaching practices. Her expertise is in education management, teacher training, leadership and team building & curriculum development. Her interests are also in school policy, assessment, project management, educational design etc.

The school has expanded vastly under her by way of infrastructure, new management techniques and student engagement in environmental issues, amongst a host of other innovations incorporated by her.

We stand proud holding a host of honours to our credit, which includes the state's first rank in SSLC in 2010, numerous ranks in the top 20 list every year, innumerable awards at inter school events, to name a few of our laurels. Her outstanding leadership has taken the school to where it is today.
Trustee
Mrs. Ameetha Chari
Mrs. Ameetha Chari, inspired by her mother and motivated by a vision to transform Samved School into an institution that looked at quality education seriously, a school which would make a difference in the lives of the children and their families, Ameetha became actively involved in the school from 1984 after the untimely death of her mother Mrs. Ambuja Venkataraman.

The school's improved vastly under Ameetha's leadership with her dedicated team of teachers. To achieve this, she started professional development for her staff in all areas of teaching and learning in the 80. This was not so prevalent in those times. Constant networking and the introduction of the latest techniques and trends in the field of education added to quality of learning and teaching methods.

By 1986 the school achieved recognition as one that provided quality education around Bangalore South.
Ameetha, who has lived in Australia since her marriage, is a qualified and experienced educationist. She has a Post-Graduate Degree in Applied Linguistics from Macquarie University, Sydney, Australia, a Graduate Diploma in Language, Literacy and Numeracy from TAFE NSW, and a bachelor's degree in Arts, from Bangalore University.

She is actively involved in curriculum development, assessment design and writing of resources. Apart from this, she develops and incorporates e learning into the curriculum. She currently lives and teaches English as a Second Language in Sydney, Australia.

She visits the school every year to implement new changes in all aspects of education, staff training, and in improving the infrastructure of the school in consultation with the management.
Trustee
Mrs. Jayanthi Mehta
Mrs. Jayanthi Mehta has a Master's degree in Special Education (awarded the 'Most Outstanding Student' of Wright State University, USA), Master's degree in Genetic Counselling, California State University, USA and a Bachelor's degree in Home Science (Gold Medalist) Bangalore University. She lives and works in the United States of America.
Mrs. Venkataraman's daughters are actively involved in the running of this institution by way of incorporating new trends and innovations. They visit the school regularly and conduct teacher training programs for the staff in current practices and methodologies in teaching. Their inputs are greatly valued and appreciated by the teaching body and the school council.
School Management Committee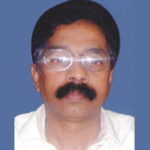 Mr. Chandranath Ariga
President
Advocate, Karnataka High Court
Mr. Chandrasekhar Patil
Vice-President
Entrepreneur
Mr. Shrinath Tandur
Committee Member
Architect